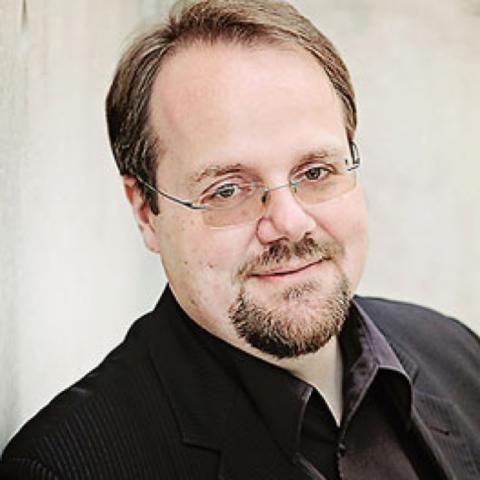 Member of the Scientific Board
Prof. Dr. Ulrich Schwaneberg
Chair for Biotechnology, RWTH Aachen University
Research interest
The Schwaneberg group has its core competence in protein engineering. At RWTH we combine directed evolution methodologies and rational design to discover fundamental design principles of proteins. At the DWI we employ engineered proteins to integrate functionalities into polymers. For instance, the adhesion promoting peptide platform employs adhesion promoting peptides that bind as (dense) monolayer on all kind of surfaces, including polymers, metal alloys, ceramics, plant leaves, teeth etc., at ambient temperature by simple dip coating in water. Adhesion promoter decorated surfaces are advanced to biohybrid systems through subsequent orthogonal sortase reactions or chemical conjugations. Specificity, binding strength and interactive properties are tailored through novel/developed directed evolution methodologies. Application areas comprise for instance release systems for plant as well as medical health (conjugated to microgels), in microplastic management and as (anti-microbial) surface coatings (as bifunctional fusion peptides). 
Ulrich Schwaneberg's publications via ORCID
Curriculum Vitae

Ulrich Schwaneberg studied chemistry at the University of Stuttgart and received his PhD under the supervision of Prof. R. D. Schmid, Institute of Technical Biochemistry at the University of Stuttgart. After his graduation in 1999, he was a post-doctoral fellow in the lab of Prof. F. H. Arnold at Caltech, Nobel laureate in 2018, for two years. In January 2002, he was appointed as professor at the Jacobs University Bremen. In 2009 he moved to RWTH Aachen University and became director of the Institute of Biotechnology. Since 2010 he is co-appointed at the DWI – Leibniz Institute for Interactive Materials. Notably, he is a member of the board of directors in the Bioeconomy Science Center and serves as speaker of the industry lab HICAST, the Henkel Innovation Campus for Advanced and Sustainable Technologies. He is a co-inventor on a number of patents of several improved enzymes, which have been transferred to industrial use. In 2008, he co-founded the SeSaM-Biotech GmbH, which offers directed evolution services. In 2013, he received a visiting professorship for senior international scientists of the Chinese Academy of Science, in 2015 a specially appointed professorship at Osaka University, in 2016 the 1.7 M € BMBF award for the Next Generation of Biotechnological Processes, and in 2018 the Innovation Award of the BioRegions in Germany for the greenRelease technology. He has a special interest in protein engineering and understanding underlying molecular principles, resulting in more than 220 manuscripts so far. 
Projects
Publications

Titel/Autoren
Magazine
Jahre

A peptide-based coating toolbox to enable click chemistry on polymers, metals, and silicon through sortagging

M. Nöth, Z. Zou, I. El-Awaad, L. C. de Lencastre Novaes, G. Dilarri, M. D. Davari, H. Ferreira, F. Jakob and U. Schwaneberg

Bioengineering
2021
Zur Publikation

An artificial ruthenium-containing β-barrel protein for alkene–alkyne coupling reaction

A. Thiel, D. F. Sauer, U. Markel, M. A. S. Mertens, T. Polen, U. Schwaneberg and J. Okuda

Organic & Biomolecular Chemistry
2021
Zur Publikation

Chemogenetic engineering of nitrobindin toward an artificial epoxygenase

D. F. Sauer, M. Wittwer, U. Markel, A. Minges, M. Spiertz, J. Schiffels, M. D. Davari, G. Groth, J. Okuda and U. Schwaneberg

Catalysis Science & Technology
2021
Zur Publikation

Chemogenetic Evolution of a Peroxidase-like Artificial Metalloenzyme

U. Markel, D. F. Sauer, M. Wittwer, J. Schiffels, H. Cui, M. D. Davari, K. W. Kröckert, S. Herres-Pawlis, J. Okuda and U. Schwaneberg

ACS Catalysis
2021
Zur Publikation

CompassR-guided recombination unlocks design principles to stabilize lipases in ILs with minimal experimental efforts

H. Cui, S. Pramanik, K.-E. Jaeger, M. D. Davari and U. Schwaneberg

Green Chemistry
2021
Zur Publikation

Fe(iii)-complex mediated bacterial cell surface immobilization of eGFP and enzymes

L. Feng, L. Gao, D. F. Sauer, Y. Ji, H. Cui and U. Schwaneberg

Chemical Communications
2021
Zur Publikation

KnowVolution of prodigiosin ligase PigC towards condensation of short-chain prodiginines

S. Brands, H. U. C. Brass, A. S. Klein, J. G. Sikkens, M. D. Davari, J. Pietruszka, A. J. Ruff and U. Schwaneberg

Catalysis Science & Technology
2021
Zur Publikation

Less Unfavorable Salt Bridges on the Enzyme Surface Result in More Organic Cosolvent Resistance

H. Cui, L. Eltoukhy, L. Zhang, U. Markel, K.-E. Jaeger, M. D. Davari and U. Schwaneberg

Angewandte Chemie International Edition
2021
Zur Publikation

Rapid and Oriented Immobilization of Laccases on Electrodes via a Methionine-Rich Peptide

H. Cui, L. Zhang, D. Söder, X. Tang, M. D. Davari and U. Schwaneberg

ACS Catalysis
2021
Zur Publikation

Tunnel engineering for modulating the substrate preference in cytochrome P450BsβHI

S. Meng, R. An, Z. Li, U. Schwaneberg, Y. Ji, M. D. Davari, F. Wang, M. Wang, M. Qin, K. Nie and L. Liu

Bioresources and Bioprocessing
2021
Zur Publikation

Understanding substrate binding and the role of gatekeeping residues in PigC access tunnels

S. Brands, J. G. Sikkens, M. D. Davari, H. U. C. Brass, A. S. Klein, J. Pietruszka, A. J. Ruff and U. Schwaneberg

Chemical Communications
2021
Zur Publikation

A colourimetric high-throughput screening system for directed evolution of prodigiosin ligase PigC

S. Brands, H. U. C. Brass, A. S. Klein, J. Pietruszka, A. J. Ruff and U. Schwaneberg

Chemical Communications
2020
Zur Publikation
Team