An insight into the work at DWI within the Interreg project INFLOW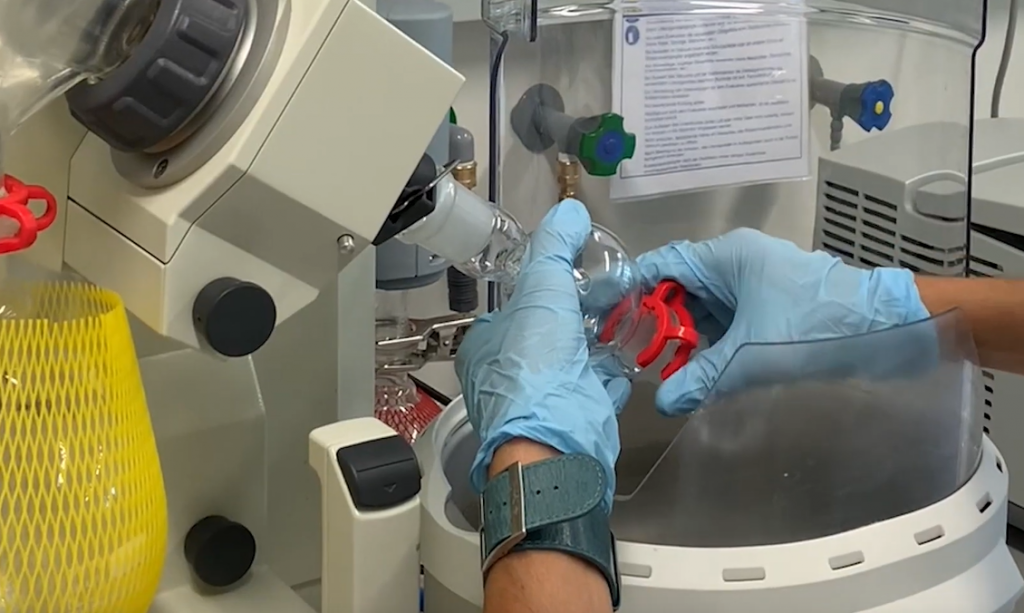 IN FLOW is an innovative 3 year-R&D project involving 4 leading partners from the Euregio Meuse-Rhine (EMR) (University of Liège , Universiteit Maastricht, Sirris, DWI – Leibniz-Institut für Interaktive Materialien) for the formulation, characterization and engineering of cosmetic and biomedical products. Its main challenge is to introduce new (bio-)degradable encapsulation technologies and fluidic processes for the fast and cheap formulation of active ingredients in pills or creams, for example.
In the video, the various steps necessary for the synthesis of micro- and nano-sized silica capsules and liposomes can be observed. These can be imagined as tiny hollow spheres surrounded by a functional shell. Due to their properties, especially their biocompatibility, they can be used as an encapsulation system for active ingredients and thus find application in the health and body care industry.