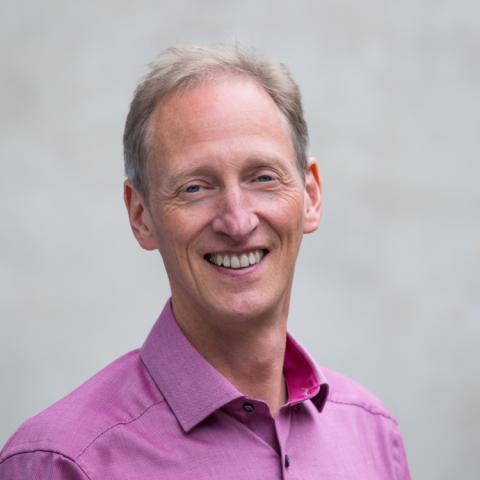 Associated Scientist, RWTH Aachen University
Prof. Dr. Walter Richtering
Physical Chemistry
Research interest
The research of W. Richtering is concerned with experimental physical chemistry of soft matter. Structure and dynamics of macromolecular and colloidal systems are studied in a broad range of length and time scales. We investigate various systems including, e.g., microgels, nanoparticles, bio-colloids, hydrogels, polyelectrolytes, vesicles and emulsions.
Various experimental techniques are employed with a particular focus on scattering, i.e., light Scattering: static, dynamic and 3D-cross-correlation as well as Small Angle X-ray & Neutron Scattering, SAXS, SANS.
Curriculum Vitae

Walter Richtering studied chemistry at the universities of Bochum and Freiburg and obtained his PhD with Prof. Burchard at the University of Freiburg. Afterwards he joined the University of Massachusetts as Feodor-Lynen Fellow of the Alexander von Humboldt-Foundation. He was appointed as Professor for Physical Chemistry at Kiel University in 2000 and to the chair of Physical Chemistry at RWTH Aachen University in 2003. In the same year he received the Raphael-Eduard-Liesegang award. In 2016 he joined DWI as an Associated Scientist.
Publications

Titel/Autoren
DOI-LINK
Magazine
Jahre

Hollow, Ph-Sensitive Microgels as Nanocontainers for the Encapsulation of Proteins

S. K. Wypysek, S. P. Centeno, T. Gronemann, D. Wöll and W. Richtering

https://doi.org/10.1002/mabi.202200456
Macromolecular Bioscience
2023

Hollow, pH-Sensitive Microgels as Nanocontainers for the Encapsulation of Proteins

Sarah K. Wypysek, Silvia P. Centeno, Till Gronemann, Dominik Wöll, Walter Richtering

https://doi.org/10.1002/mabi.202200456
Macromolecular Bioscience
2023

A Defined Heat Pretreatment of Gelatin Enables Control of Hydrolytic Stability, Stiffness, and Microstructural Architecture of Fibrin–Gelatin Hydrogel Blends

M. Wachendörfer, P. Schräder, E. M. Buhl, A. L. Palkowitz, G. Ben Messaoud, W. Richtering and H. Fischer

https://doi.org/10.1039/D2BM00214K
Biomaterials Science
2022

Interfacial Assembly of Anisotropic Core–Shell and Hollow Microgels

A. C. Nickel, A. A. Rudov, I. I. Potemkin, J. J. Crassous and W. Richtering

https://doi.org/10.1021/acs.langmuir.2c00093
Langmuir
2022

Microgels React to Force: Mechanical Properties, Syntheses, and Force-Activated Functions

M. F. Schulte, E. Izak-Nau, S. Braun, A. Pich, W. Richtering and R. Göstl

https://doi.org/10.1039/D2CS00011C
Chemical Society Reviews
2022

Ph and Thrombin Concentration Are Decisive in Synthesizing Stiff, Stable, and Open-Porous Fibrin-Collagen Hydrogel Blends without Chemical Cross-Linker

M. Wachendörfer, E. M. Buhl, G. B. Messaoud, W. Richtering and H. Fischer

https://doi.org/10.1002/adhm.202203302
Advanced Healthcare Materials
2022

Superchaotropic Nano-ion Binding as a Gelation Motif in Cellulose Ether Solutions

M. Hohenschutz, P. Bauduin, C. G. Lopez, B. Förster and W. Richtering

https://doi.org/10.1002/anie.202210208
Angewandte Chemie International Edition
2022

Is the Microgel Collapse a Two-Step Process? Exploiting Cononsolvency to Probe the Collapse Dynamics of Poly-N-isopropylacrylamide (pNIPAM)

K. Nothdurft, D. H. Müller, S. D. Mürtz, A. A. Meyer, L. P. B. Guerzoni, A. Jans, A. J. C. Kühne, L. De Laporte, T. Brands, A. Bardow and W. Richtering

https://doi.org/10.1021/acs.jpcb.0c10430
Journal of Physical Chemistry B
2021

Compression and Ordering of Microgels in Monolayers Formed at Liquid-Liquid Interfaces: Computer Simulation Studies

N. Bushuev, R. Gumerov, S. Bochenek, A. Pich, W. Richtering and I. Potemkin

https://doi.org/10.1021/acsami.0c01600
ACS Applied Materials & Interfaces
2020

Influence of Charges on the Behavior of Polyelectrolyte Microgels Confined to Oil-Water Interfaces

M. M. Schmidt, S. Bochenek, A. A. Gavrilov, I. I. Potemkin and W. Richtering

https://doi.org/10.1021/acs.langmuir.0c02081
Langmuir
2020

Stiffness Tomography of Ultra-Soft Nanogels by Atomic Force Microscopy

M. F. Schulte, S. Bochenek, M. Brugnoni, A. Scotti, A. Mourran and W. Richtering

https://doi.org/10.1002/anie.202011615
Angewandte Chemie International Edition
2020

Amphiphilic microgels adsorbed at oil-water interfaces as mixers of two immiscible liquids

R. A. Gumerov, S. A. Filippov, W. Richtering, A. Pich and I. I. Potemkin

Soft Matter
2019