Leibniz Joint Lab fiT receives Architecture Prize 2023 from the BDA Aachen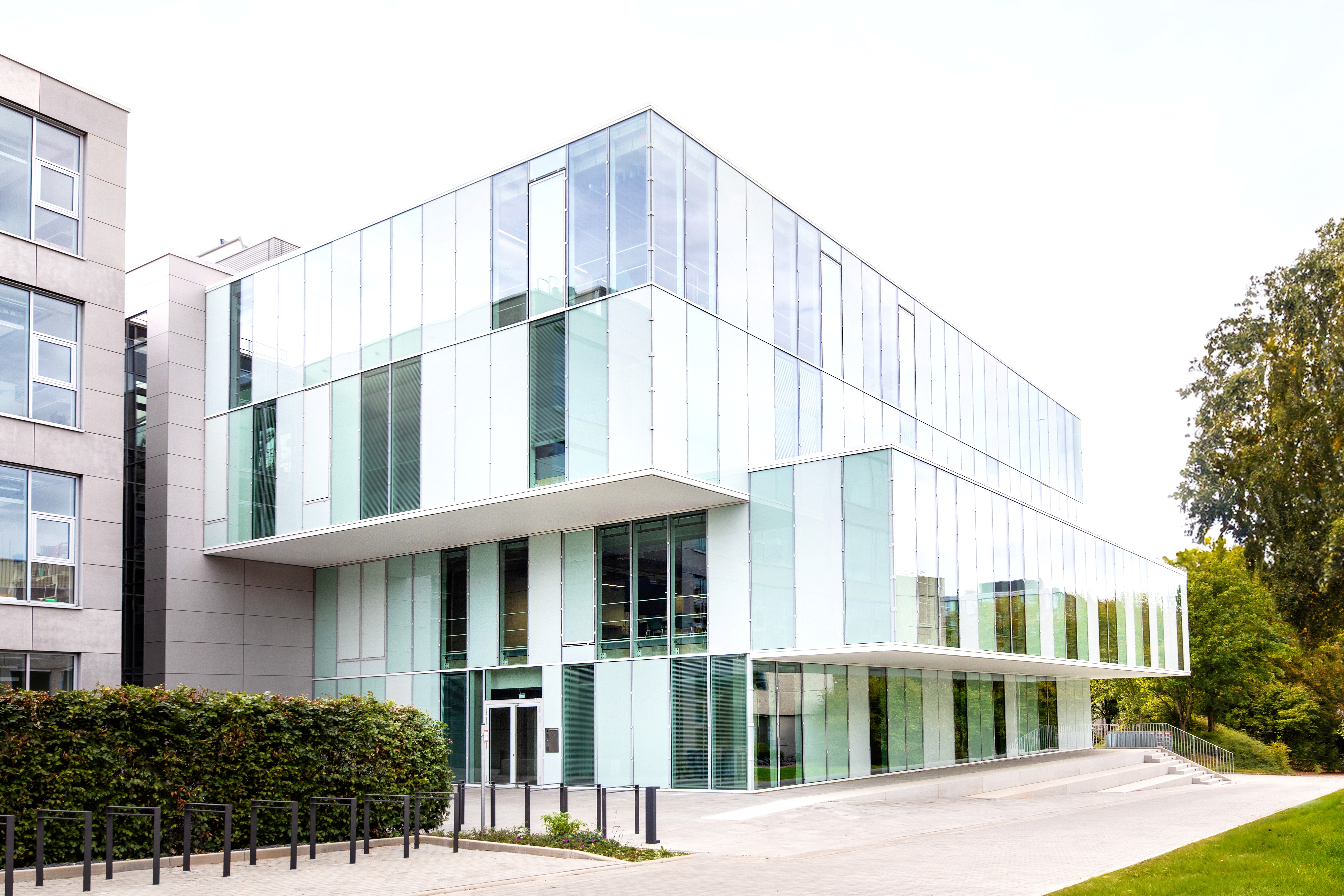 The Leibniz Joint Lab first in Translation (fiT) receives the Architecture Prize 2023, which is awarded by the Association of German Architects (BDA) Aachen. The fiT is the latest structural extension of the DWI - Leibniz Institute for Interactive Materials and was designed by the architects from heinlewischer. The new building complex consists of clean rooms, laboratories, training rooms and offices and is intended to enable the manufacturing of novel medical device prototypes, which are the result of pre-competitive research, in compliance with medical guidelines and strict quality standards. In the long term, fiT projects are intended to help close the gap between new therapeutic developments from the laboratory and transfer to the patient's bedside. The new infrastructure will be operated jointly by the DWI and Aachen University Hospital.
The six-member jury of the BDA Aachen selected four projects from over 21 submissions to receive an award. The BDA Aachen Architecture Prize is awarded every three years. The prize honours individual buildings, groups of buildings or urban developments. It helps to create greater awareness of the importance of high-quality and sustainable design of our built environment and aims to promote public discussion about this. The award ceremony will take place on 17 January 2024 in Aachen.
0