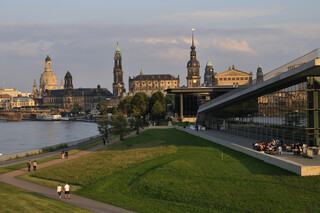 ADD-ITC 2023 - Ensuring the textile future
The regions of Aachen, Dresden and Denkendorf form a triangle for textile research and innovation. Together, the locations organize the Aachen-Dresden-Denkendorf International Textile Conference. With regularly more than 600 participants from industry and science, it is one of the most important textile conferences in Europe.
2023: On-site event in Dresden
The ADD-ITC 2023 will take place on site at the International Congress Center Dresden. We are looking forward to the personal exchange with you and the special atmosphere in the conference location near Dresden city center.
0
0