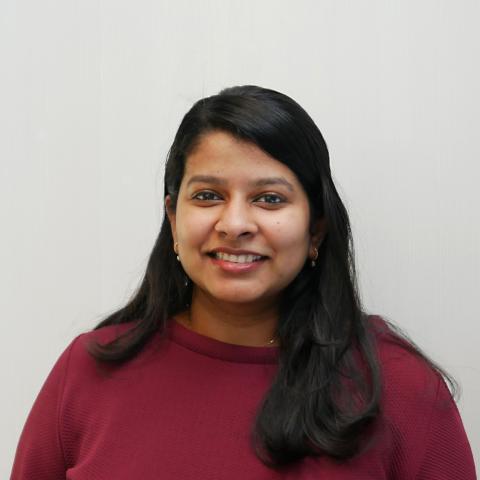 PhD student
Sitara Vedaraman, M.Sc.
Research interest
Sitara Vedaraman develops 3D synthetic hydrogels to mimick native tissue matrices. She fabricates hierarchical tissue constructs with anisometric microelements and biochemical patterns to achieve directed cell growth. Synthetic hydrogels modified with degradable crosslinkers and integrin selective bicyclic RGD peptides are used to improve neurite growth inside Anisogels. Sitara also develops hydrogels as bioinks to 3D bioprint vascularized liver spheroid cultures and capture the microenvironments of breast cancer models to mimic different disease stages.
Sitara Vedaraman is part of the RG De Laporte.